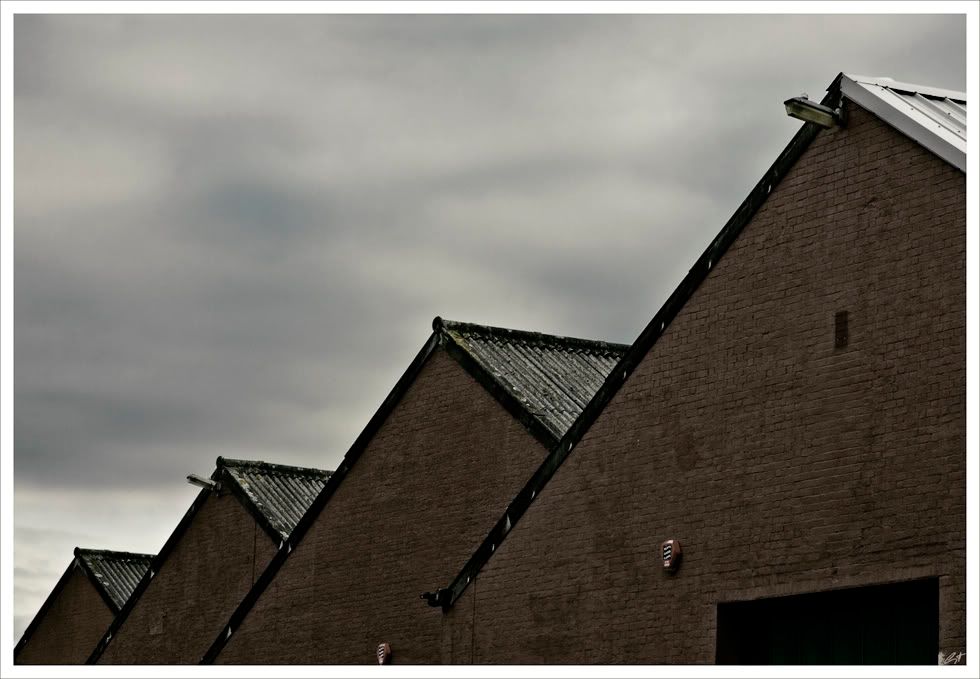 What was a leisurely Sunday, starting with a tasty breakfast, tea, more tea and a nice long walk, turned into panic stations when I realised we needed to get to the shops to get my son new school shoes! Such is life, at least I remembered ;O)
This is another from the industrial area that I mentioned yesterday. There really was some great light around yesterday afternoon. There's a word for it but I just can't remember what the hell it is because I'm just an amateur (that's a private joke between a friend & I folks). Whether I made good use of that light is another matter but the fact I noticed it shows progress ;O).
Anyway, the company I visited is in a brand new unit opposite these ones, a whole row of shiny new (five months old anyway) buildings all empty apart from their one. Wandering around the rest of the street(s) I was quite amazed at how many of the older units were To Let so why do developers keep building new ones? Some of these new builds stay empty for years, there's one I can think of that's been around maybe five years and has never been let to 100% capacity. It's not a question I have an answer to but with the current economic situation I'm glad I'm not a developer.
CM2009