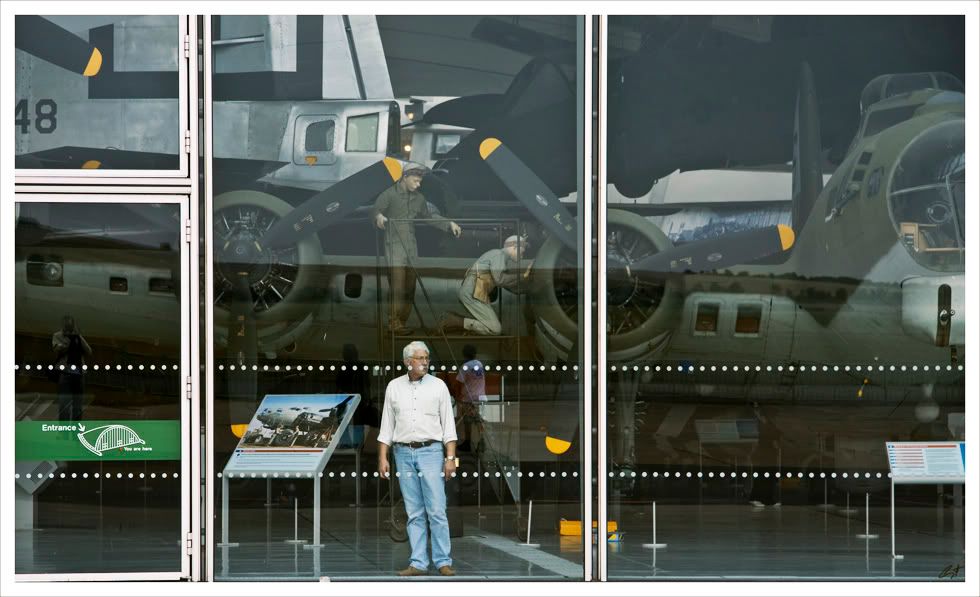 I've had one of those days where the goal posts kept on moving and therefore I didn't seem get very far with anything, most frustrating!
Thanks for all the opinions on yesterdays post, it would appear divided but I think I already knew it was too busy. I'm going to go back and get some different shots, take my tripod and take my time. Try and fit in more of the subject whilst keeping some of the surrounding to give context.
So today's shot I've again had for quite a while but only just came across it again. I think I'd struggle to say just what it is I like, something about this chap and the mannequins behind him. Also the dotted lines running across reminded me of one of those kids toys you get where you spin the three sections and make up funny looking figures with different heads etc, know what I mean?
As a side note I've noticed whenever I catch myself in a frame I always stick my left leg out at a funny angle when shooting, arty eh? LOL
CM2009
P.S. that "Love Shack" from a few posts back.....they pulled it down, so I was wrong, good job I shot it when I did then!