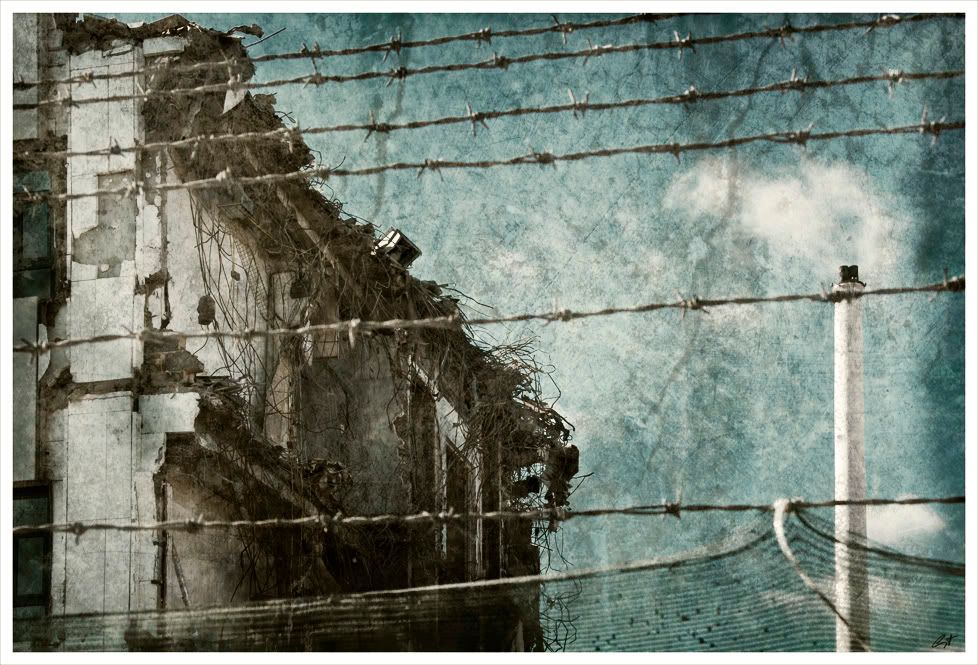 You know what? Today wasn't too bad, how many times do you hear me say that?
I think this bug is finally leaving my system and not before time. Work was ok, seemed to get stuff moving forward on all fronts and somehow I didn't have to go grocery shopping, so all in all a result ;O)
This is another shot from a series that I took of the redevelopment in the industrial area of my old home town. I didn't set out with the intention of adding the textured layers but once I tried them they seemed to help convey the mood I was after. The remains of industry, all those jobs lost, people's future transformed through no fault of their own. You can see a straight version
here
, let me know what you think about both versions, I like to get the feedback on what you think works and doesn't.
CM2009