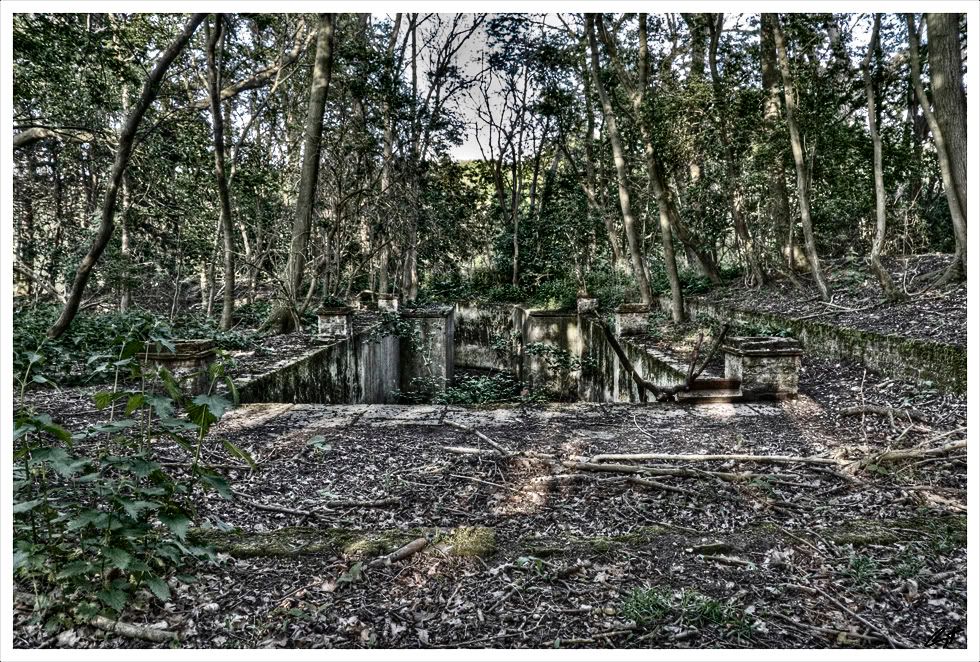 Another Wednesday so it's been youth club tonight, still not many more until the summer break and then I can get out walking with my dog and my camera, looking forward to that :-)
Not far from my house in the middle of a farmers field there's a small copse of trees, if you venture inside and climb the small bank you'll find this. It's what remains of part of a garden and a swimming pool and a strange shaped pool at that. don't actually know what house it belonged to (because I haven't asked as I'm sure I could find out) and it's not really that old as I have a photograph of it being built (not one of mine, I'm not that old ;-) I shall have to ask some questions about it.
I'm not sure if this actually works. It is tone mapped and I like the tonality of the pool but I think maybe the whole thing is too busy. It's actually a very old raw file that I hadn't worked on, perhaps I should go back with my tripod and try again?
Let me know what you think.
CM2009