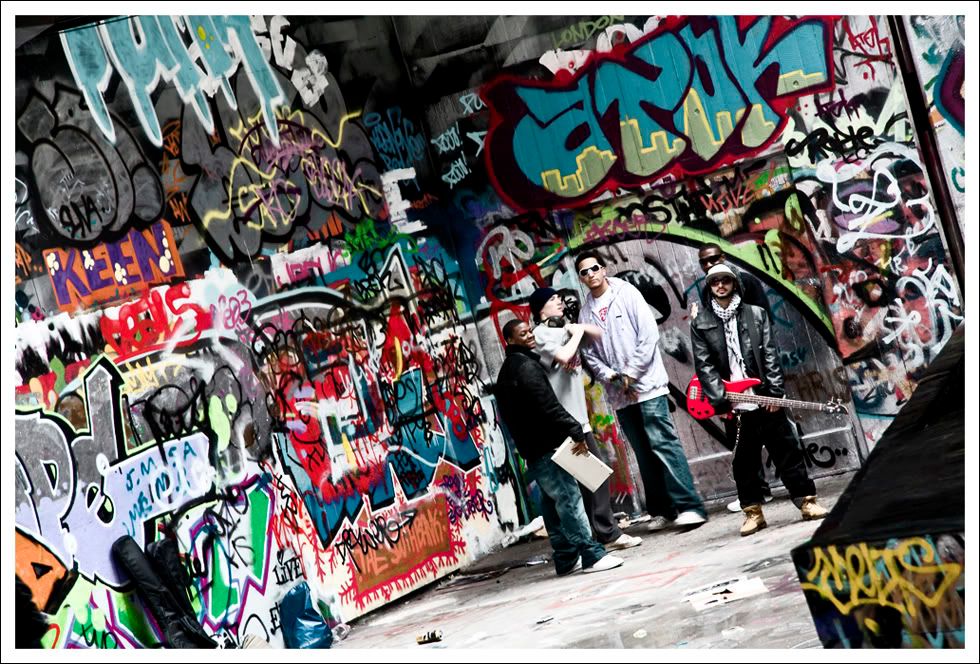 Went into London today and just generally mooched around.

We went down to the South Bank to see the Christmas Markets and underneath the centre was this open space covered in Graffiti, by design it would seem too, there was some cool art down there.

There was a guy skateboarding, some kids with BMX's as there are some purpose made ramps down there too. Then there was these guys who I think were doing their own shoot for their band but when they saw me pointing the camera posed anyway.

In terms of photography it wasn't a great day, the light was really poor, still I came away with a few usable frames.
CM2008