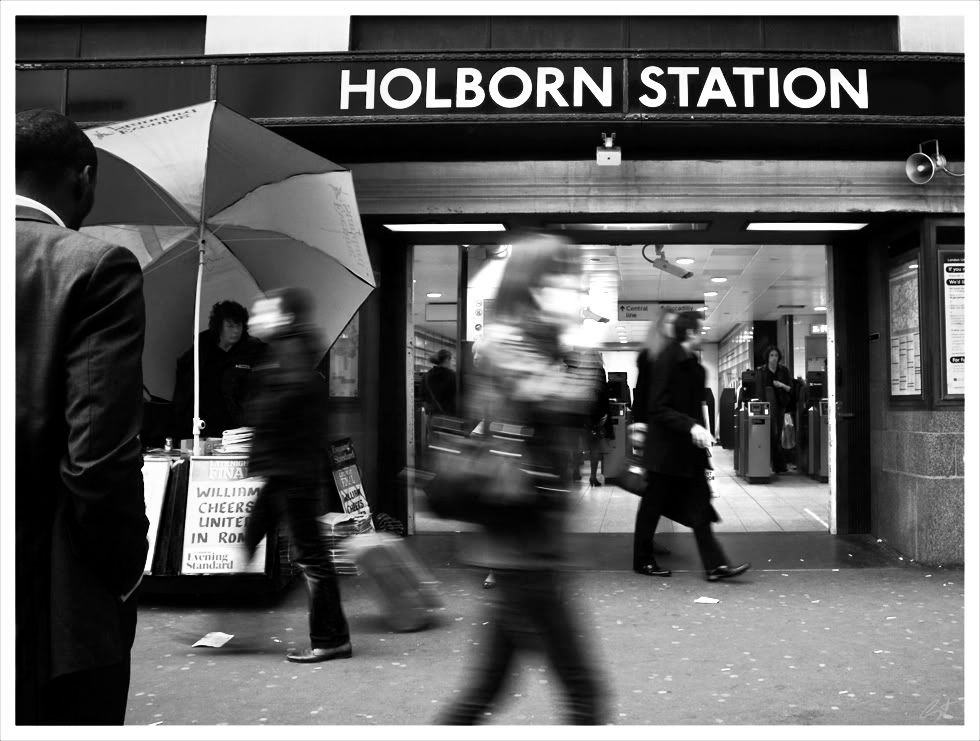 Well I did take my camera with me on the London ghost walk last night and to be honest I really didn't shoot a lot.
I thought I might shoot some more afterwards but there really wasn't much time and the streets were quite rowdy, there had been a football game I think (that's not a jest, I really don't follow or watch the sport at all).
Whilst we waited outside the tube station I did shoot a couple of frames, this being one. I've borrowed the title from a song but I'm going to let you guess what it is, can you?
CM2009