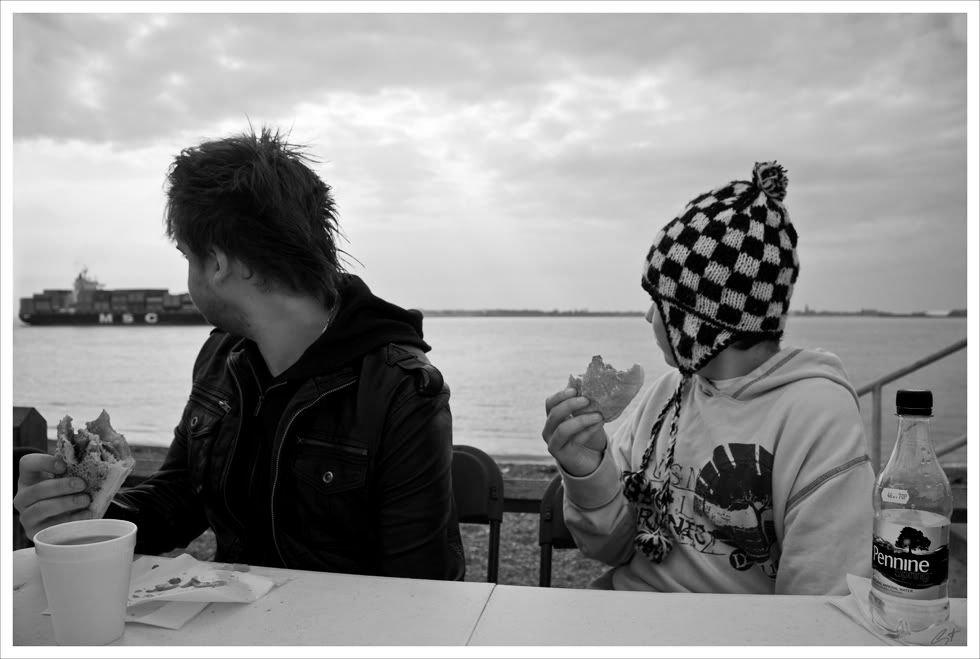 Despite it being a short week I feel tired tonight, it's been a hectic couple of weeks so a short post tonight!
This was just one of those moments in time, a quick click of the shutter before it was gone. No time to compose or remove distractions. I just loved it for the two turned heads and bacon rolls at the same angle and in the same hand.
I'd just like to say; No1 you need a haircut and you're running a high risk of me doing it for you! No2, that's a darn silly hat!
Love you boys :)
CM2009