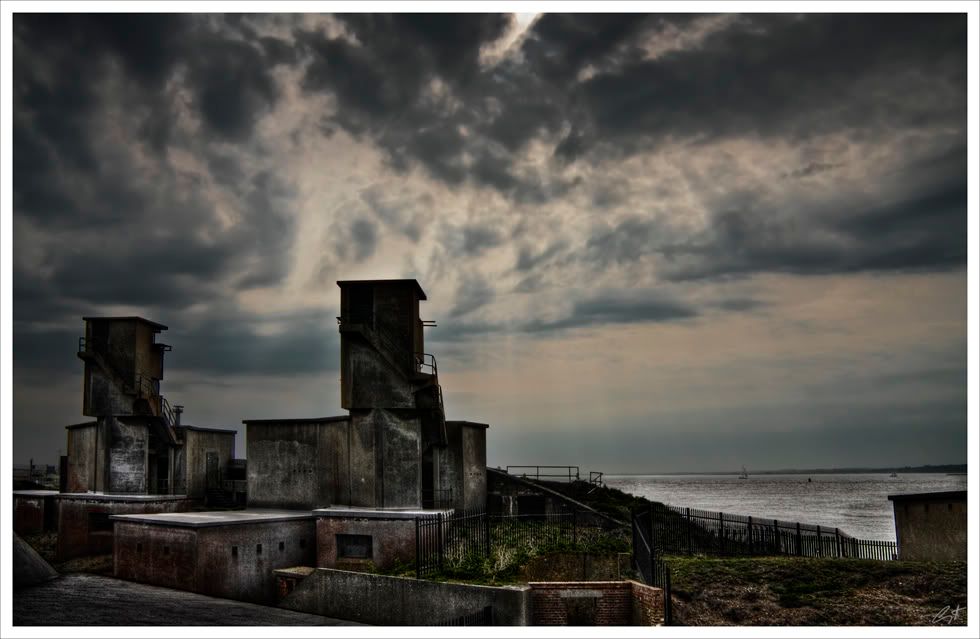 So that's another bank holiday over in flash then, I bet if I was at work the it'd still be morning!
I did get the chance to go out shooting this morning, I was offered the chance by a fellow photographer to go and shoot on a country estate where he works. It was a very interesting visit, I was shooting with a particular project in mind which is not for the blog and I haven't had the chance to look through them yet. I hope I might get the chance to go back and shoot some more in the future, I could see some subjects that would work for my own interests and the blog, we'll see!
Back to Languard Fort for today's shot. This was one of those images that you start off with a vision for and halfway through you change direction, does that happen to you? I had a clear idea that this would be B&W and I was thinking of adding a texture too. Halfway through I changed my mind to colour and ended up with something rather different!
This fort fought off the last invasion of England by the Dutch in 1667. The two towers you can see here were built much later and were used in WWII to defend the port against German E Boats. These towers are not actually accessible to the public which is a shame, I used to climb them when I was a kid!
Let me know your thoughts as always.
CM2009