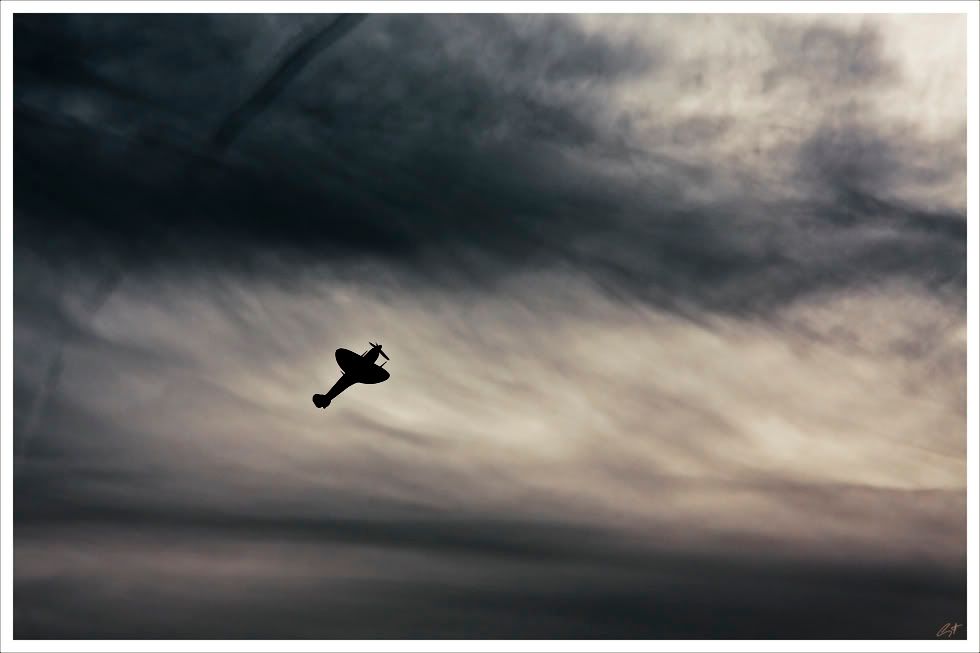 First thanks to those that responded yesterday in comments and by other methods, I appreciated all of your thought and insights. For those that said they'd miss my nutty ramblings every day, thank you, I really was touched.
I don't have much moaning to do today but I'm sure something will turn up for tomorrow so never fear ;O)
Photo Friday
theme this week is "Isolation" and I guess you can interpret that in many ways if you think about it enough. From an isolated subject, such as yesterday's post, to an isolated object/person in the middle of nowhere etc, you get the picture.....
Anyway I've been pondering on it all day and I had one that I thought would fit the bill and this isn't it! I came across this whilst flicking through, it
is
isolated in the sky but not only that I thought it represented a time when we stood alone and as you know my weakness for nostalgia and aircraft it seemed an obvious choice. I'd already processed it but wasn't too keen on the colour so I opened up the raw file and gave it another bash. It's OTT I know but I like it and think it conveys what I wanted it to. The reason I took the shot in the first place? Well my lens isn't long enough (about the only thing I miss about the old Fuji) so though I'd go for a silhouette look instead.
Oh and I'm presuming that you all know it's a Spitfire, which of course you might not, well it is ;O)
CM2009