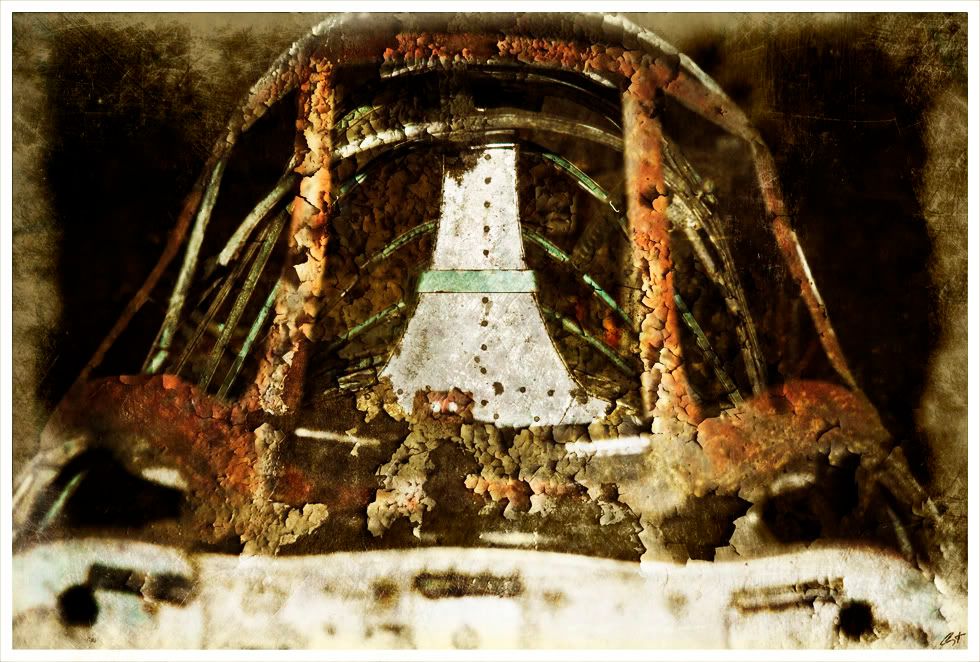 It's been a pretty boring day all in all except for battling through all the flooding this morning trying to get to work.
The river has broken it's banks at the bottom of the hill on which we live, though thankfully not high enough to get onto the roads. Instead it was just the sheer amount of water from the thawing snow and the non stop rain. The police had closed off the road that I normally use but that didn't stop some dodging through the cones to take that route anyway!
Still a little water is nothing compared to the terrible scenes of the fires in Australia at the moment, one can't even begin to imagine how terrifying that must be. I only hope that they come to an end before yet more people lose their lives.
Today's image; well I was flicking through some raw files this evening seeing if there was anything worth looking at and I came across this, a cockpit of a crashed and recovered Zero. It reminded me of a huge Iron Maiden poster an old friend of mine had on his bedroom wall when we were kids. So I played around a bit and came up with this. Let me know what you think, I enjoyed the process and it's different if nothing else!
CM2009