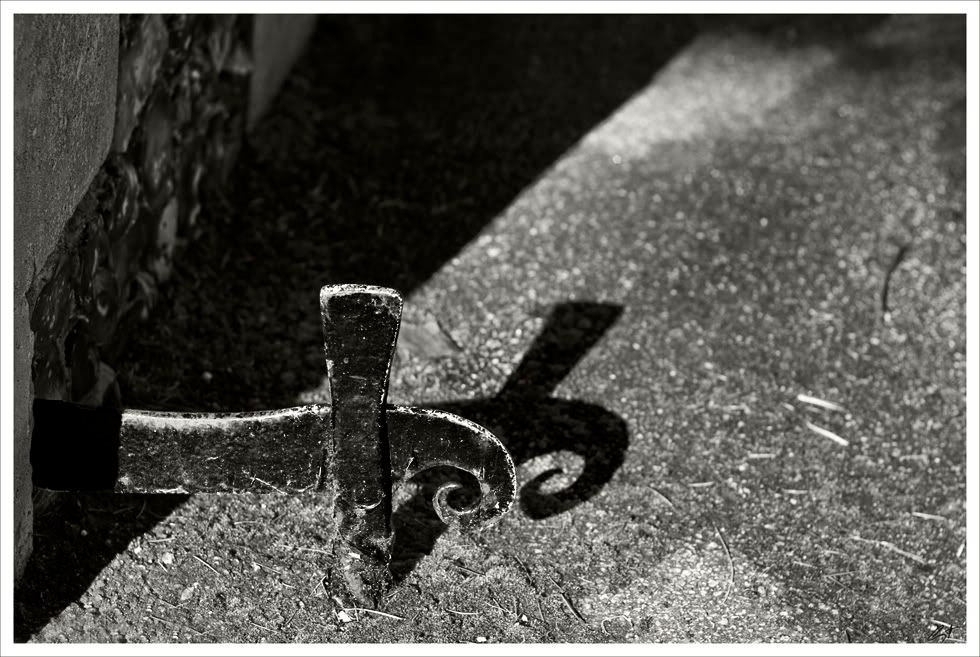 It's been a week for going to the dentist again. I had to go and have further fillings, plus an extra one I hadn't bargained for (I love surprises don't you?). My son has had to go twice but luckily he still gets free treatment being a child. I'm definitely in the wrong profession, they've got to be making a fortune.
The reason I mention it is that, barring disasters, I'm off to Focus on Imaging next week and had half planned to treat myself but I don't think that will be possible now. There seems to be a hidden force at work that produces a bill, usually a large one for good measure, just when you thought you could spend some cash. Ho hum, never mind, it'll be good to go have a look anyway.
So I thought I'd have a break from the themed images of the last few days, no textures, no wild post processing, just a straight shot in good old B&W. A boot scraper, it looks old and probably is (although wrought iron has a way of looking old quickly) I wonder what stories it could tell?
CM2009