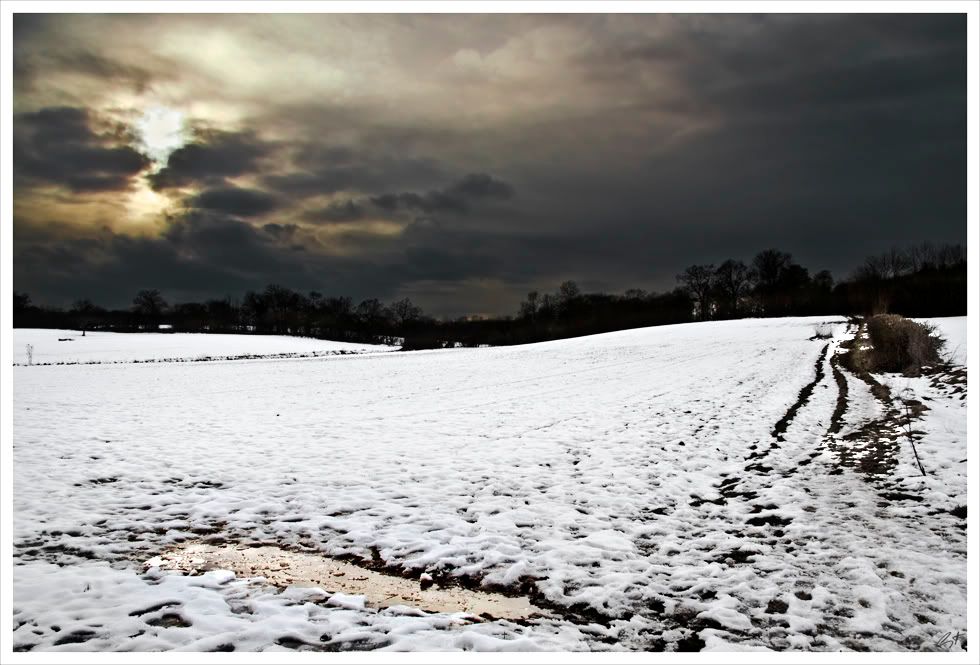 Well the snow has nearly gone because it's been raining for nearly 24hrs non stop! I hope it doesn't freeze tonight because the roads were really bad this morning. It is true, we British are obsessed with talking about the weather :-)
A similar shot to yesterday's and by my own admission not as strong but dang it I spent quite a while working on it so I'm posting it anyway. Not really the attitude is it?
It's hard to believe this is the same field that I posted an image of last April with
this
shot and that in a few weeks time it will be full of life again. Personally I can't wait!
CM2009