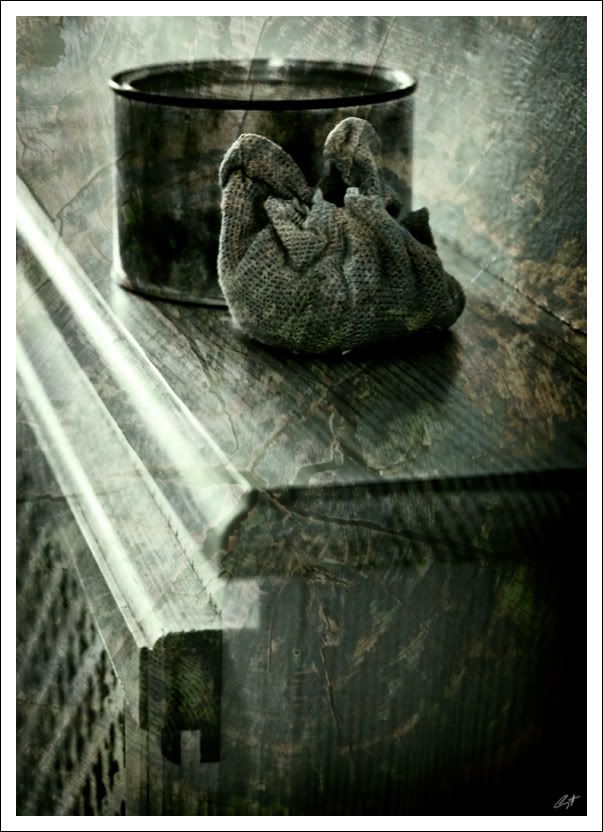 So this is the image I said I might post today.

I had it as a straight version which was ok (another limitation of Blogger, wish I could post it somewhere for you to see) but a little boring.

So I went and took a bath, pondered on it for a while. Thinking about wood, what a great material it is to work with, how versatile it is and if managed correctly will always be there. "Ping" I remembered shooting this tree trunk from a fallen tree a couple of weeks ago, thinking at the time that it might make a good texture/layer and what better subject to use it on? Anyway let me know what you think, good or bad, I can take it!

Oh and before I'm asked-yes I did all the woodwork by myself, didn't ask my Mum to help, or even another grown up ;O)

On another note thanks to for your suggestions and help on moving the blog folks, much appreciated. I shall look into it a bit more, feels a bit like moving house, got to pack up all my images and shift somewhere else!

CM2009