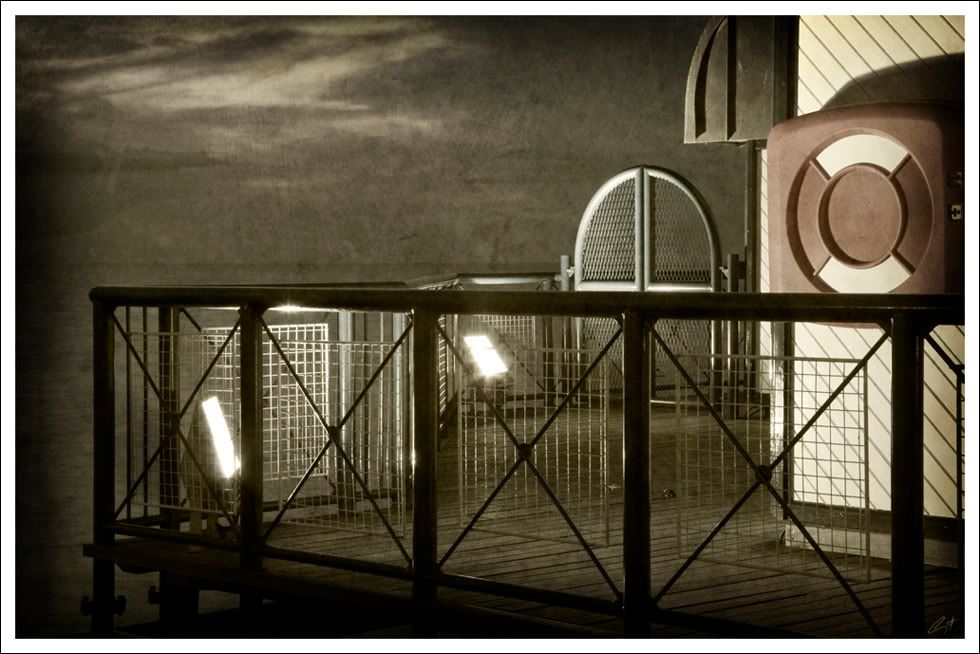 Phew, well as you probably gathered it's been a busy week and on the whole a lot better than last week thankfully :O)

Just work tomorrow to get through and I'm hoping for dry weather for the rest of the weekend so as I might get out with the camera somewhere-need a plan!

I couldn't help using some textures again today so I hope you'll forgive me? I think they suited the subject.
This is part of the
RNLI
lifeboat station in Cromer, Norfolk and looks out onto what is essentially their workplace. These people do an incredible job. When you consider that what they do is as volunteers for an organization that relies on charity it's even more incredible. It's a cause that I always support whenever I get the chance, I only hope that I never have cause to need their services.

CM2009