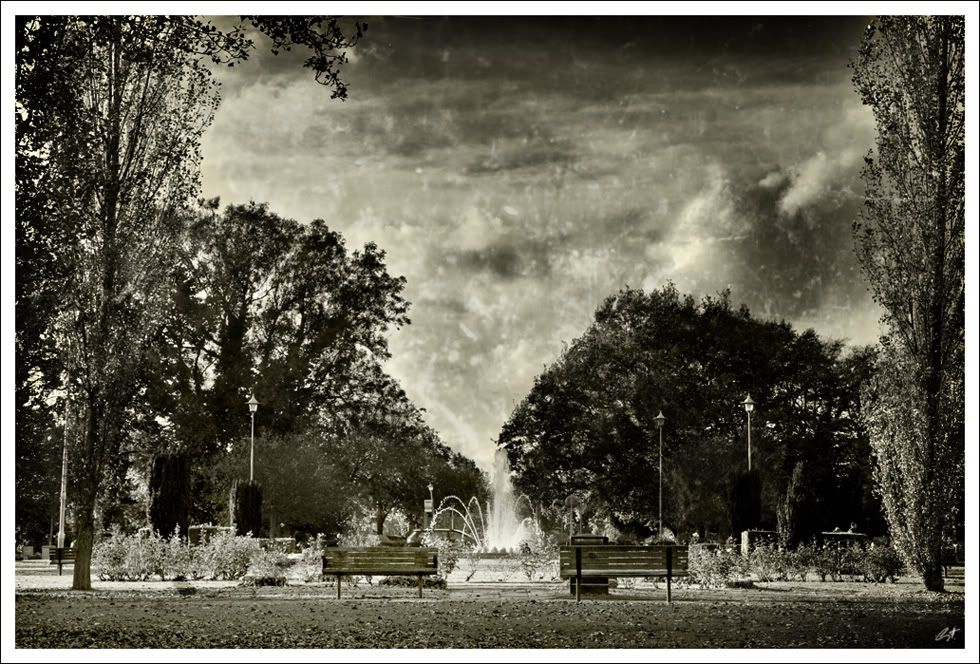 I'll not be sorry to see the end of this week and to round it off I've got to go to the dentist tomorrow for some fillings, oh what joy!!
This is an image that I'd worked on some while ago now and there was something that bugged me about it, I mean I liked it but there was something still bothering me. After gaining two opinions (thanks folks) I fixed the problem.
Now I've been reading the latest tutorial over at Chromasia which covers textures/layers and thought I'd give it a bash on this image. The layer is nothing more than a dirty window pane shot during my lunch break today. I thought it suited the mood I wished to convey. This is my home town where I grew up and is not so far from where I live now, it still looks like a nice place and I guess on the whole it still is but I turned around after taking this shot and took a few more of the rats running in and out of the hedges. You're never more than ten foot away they say, sometimes not even that far I reckon.
Let me know what you think about the image and the layer, I know one of my regular readers is great on this stuff so I'd be interested in your (honest) opinion ;O)
On another note I adjusted the option for the thumbnail to the largest version, of course still click it to see the full sized.
CM2009