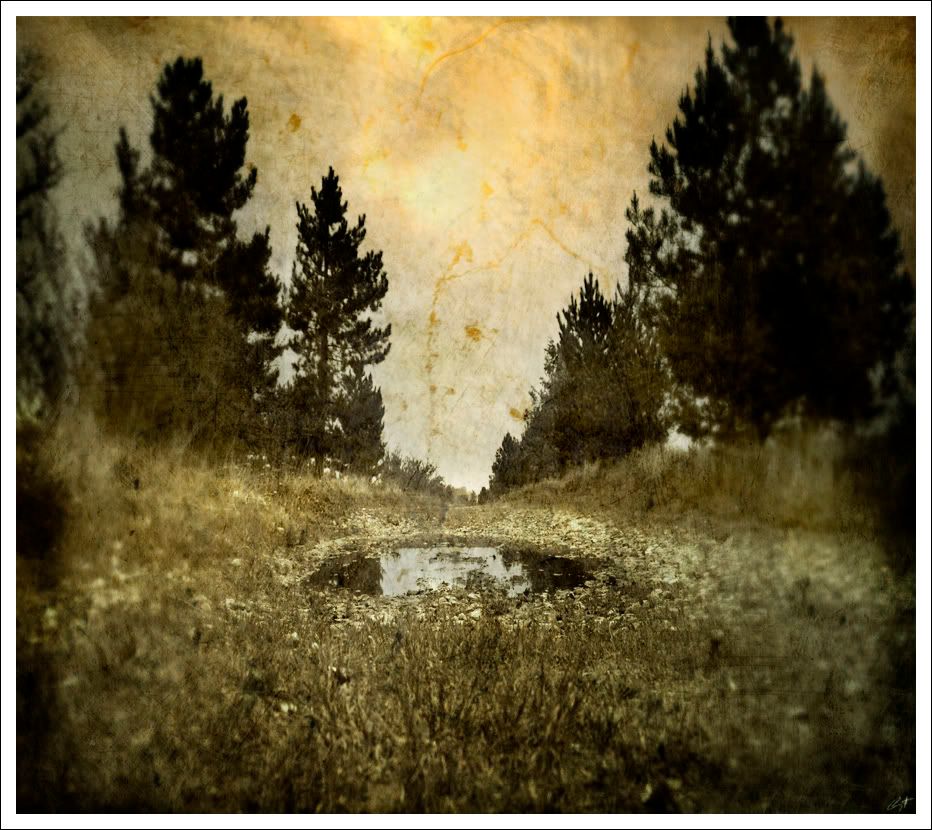 I was listening to radio debate today concerning the use of mobile phones whilst driving.
Bearing in mind that it is illegal here in the UK to use a handset whilst driving, there really are some half wits out there. One guy claiming that he's a businessman so he HAS to use his phone whilst driving!? Will he still say that after he's mounted the pavement and mown someone down, smashed into someone else etc? Hands free kits are not that expensive so if you must talk at the wheel then there is an option, personally I don't even do that, you could be taking the call of your life and a moments lapse could cause untold carnage but as I say it is a legal choice there for you to take.
There that's my little moan over with and on to the image for today. I've really been excited by the textures thing and this was directly inspired by an image from the
tutorials
I've been reading. I guess that's this has gone so far as to not be called a photograph anymore but what the hell it was fun and I like it.
Making the textures is half the fun, when you really look around you and see what can be used or you can make yourself. For instance one of the layers used on this was a sheet of mylar that I took outside and stamped on a bit then attack it with some really course sandpaper and just scanned it, great :O)
I'll post something straight tomorrow honest, anyway let me know what you think, good or bad.
CM2009