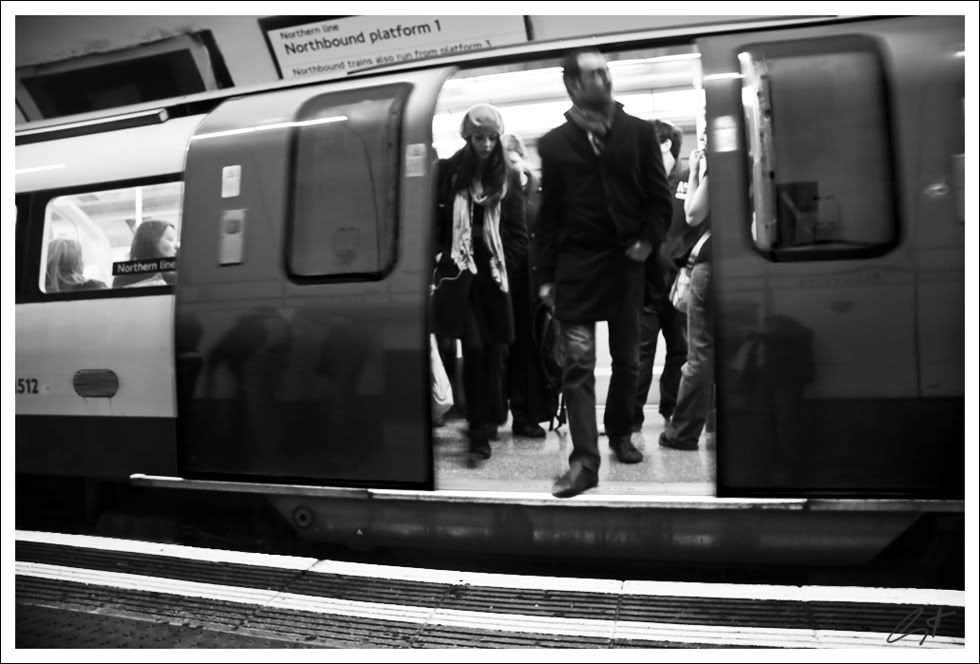 It doesn't seem like five minutes ago that I was gloating about finishing work and having some time off.
Apart from the usual festivities I seem to have achieved very little with my time off and there's only one day left! I suppose that's what holidays are for but I always seem to think in terms of "what can I get done over the holidays" perhaps the rest has done me good eh? We'll see ;O)
From the same series as a couple of days ago, shot from the hip again and I thought I'd go for B&W today as I liked the other that way too (though you didn't see that version I know). The Kinks track "Waterloo Sunset" always goes around & around my head when I'm on the underground, which is ok because it's one of my favourites and it's where pinched the title from today!
CM2009