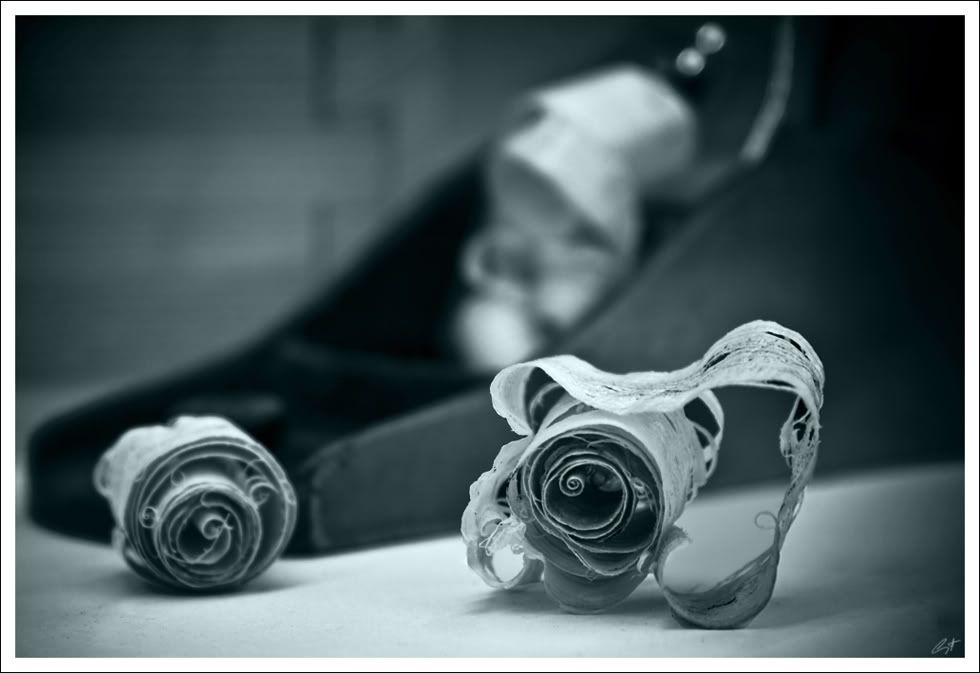 Another full up to my ears Wednesday. Work is pretty busy (thankful for that mind). Dashed around after work then off to youth club, phone call from my brother to sort a
PC
problem. I've only just sat down! Never mind, keeps me out of trouble.
There was a great disappointment today, we were turned down access for the project I mentioned the other day, I'm gutted really, was looking forward to it. Teach me to get my hopes up.
So following yesterday's (tongue in cheek I suspect) request for some evidence that I actually use the plane (cheeky sod ;O) here's as much of a close up as I can get with either of my lenses. Oh and I cut the dovetails too that can just be seen in the background, all by myself, didn't even ask me Mum to help.
I'm tired, night all!
CM2009