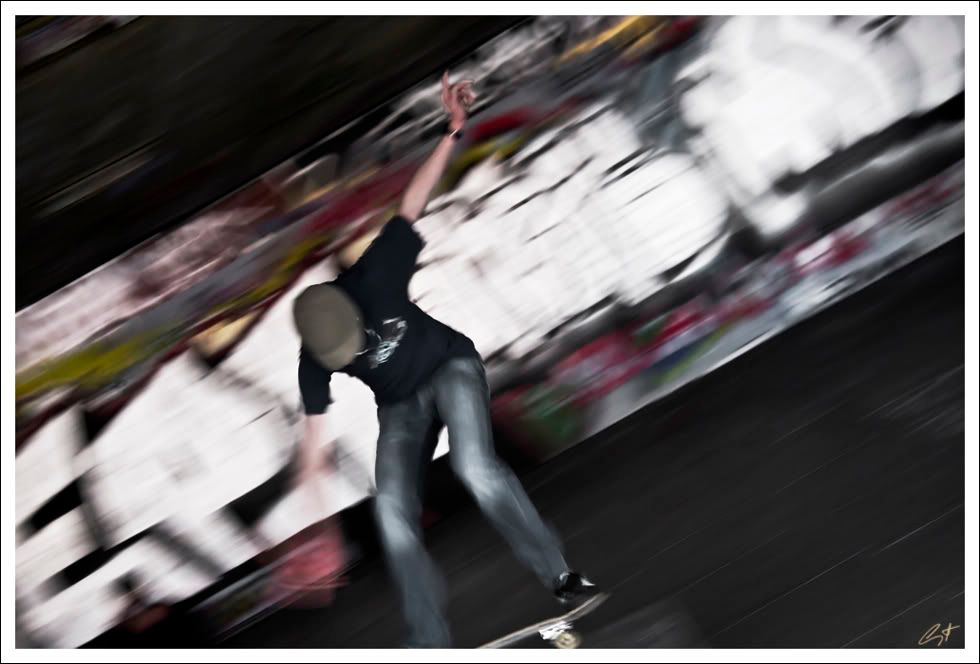 Another hectic "Youth Club" Wednesday and I'm beat so just a quick post tonight.

I shot this a short while back underneath the Southbank Center.

Whilst it could be classed as just a bad photograph I thought it caught a sense of speed and motion that I probably couldn't replicate if I tried.

My shutter speed was just 1/25sec at ISO 800 to give you some idea of how poor the light was!

I'm working on some other things but not enough time to complete them in time to post tonight!

CM2009