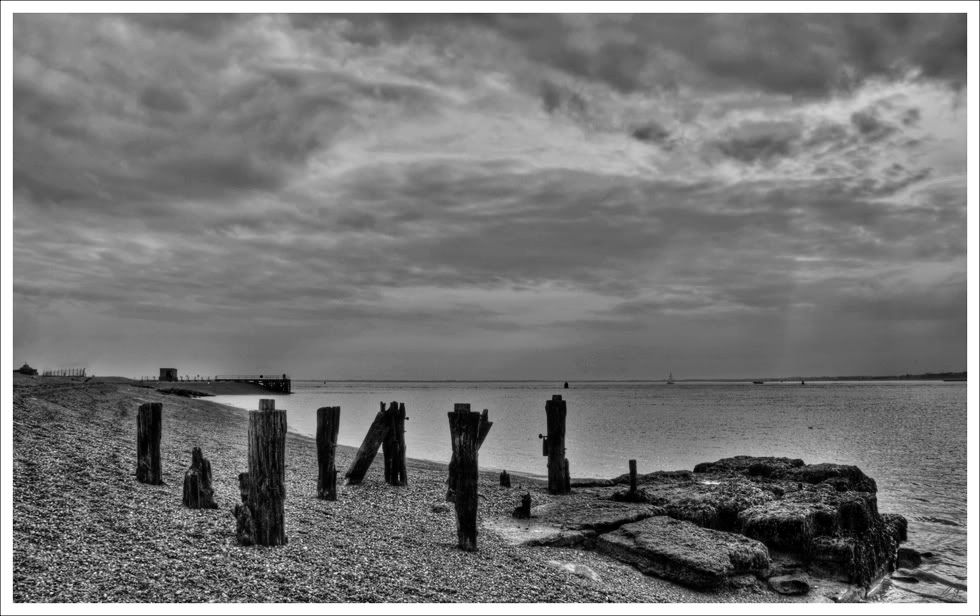 I really can't seem to find the time at the moment to get these shots processed and posted.
It's something I feared would happen as soon as I backed off from posting every day. You get out of the habit, what with the lighter evenings and other things occupying my grey cells at the moment I'm finding it hard to apply myself!
Still it's not the end of the world I guess, it's just a tad frustrating because I've got quite a stock of images that I think will work out and I need to get them done before I forget they're there ;-)
This is another shot from Felixstowe in the mouth of the river Orwell. Those posts in the foreground used to have a small jetty on them, I can remember walking along it when I was five or six and now it's just these posts remaining. I can remember it so clearly, the smell of salty air, wind in my hair and the wide grin on my great uncle's face as he told me even more tall tales. I still miss him after all these years.
CM2009