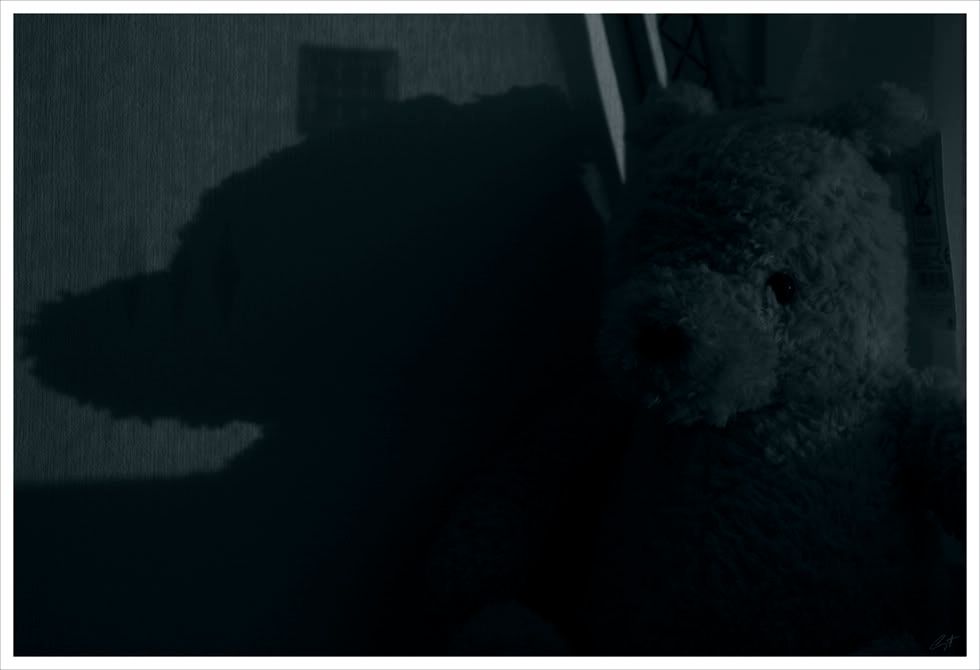 I was getting my gear together for the 4am project. I wanted everything set up so I could just grab my gear and be out of the door as quickly as possible.
Being paranoid I thought I'd test everything was ok and play around with long exposures before I went. Winnie here sits on the bedroom window sill, he's one of many bears that have infiltrated the house. He looks cute and fluffy by day but every night his shadow look sinister against the wall, sometimes if I wake in the night I'm sure I see that shadow move................... :-/
Ok, Ok, it's a silly post, I was goaded into it, honest I was guv!
CM2009