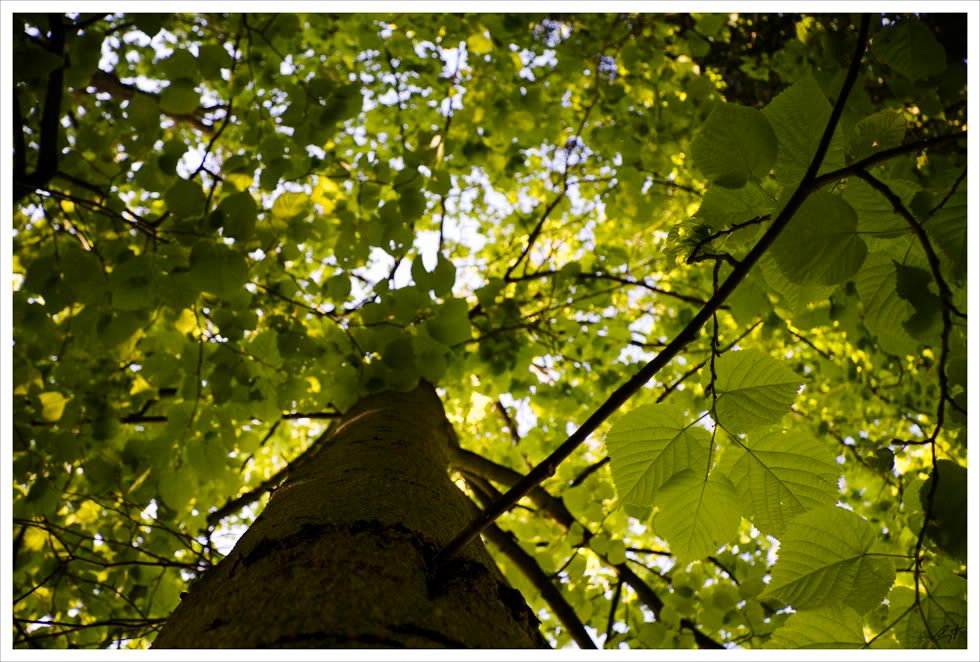 That's it, holiday over and back to work in the morning so roll on August for two weeks off then!
I spent my last day on my own apart from Tez (who frankly wasn't much help) re-pointed the patio, planted up some tubs, pots and baskets, trimmed back some shrubs etc. All sounds like hard work but it's nice to get the jobs done and it was another glorious day, too good to be inside.
I shot this a couple of weeks back on just such a day. I paused for a moment whilst walking, looked up through the trees at the brilliant sunshine streaking through, the hedgerows had a heady scent all around me and all was right with the world.
CM2009