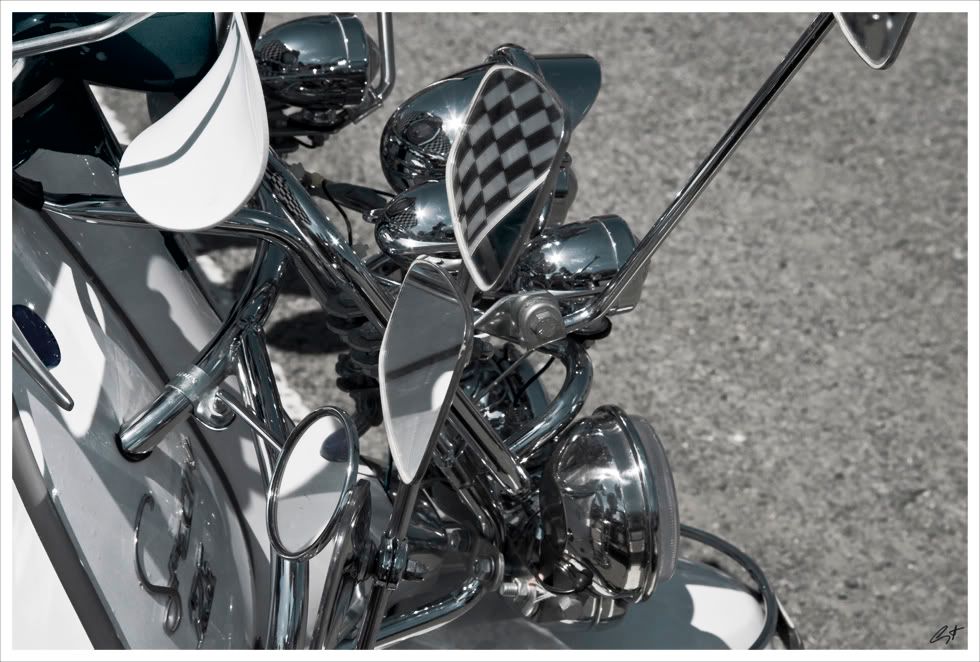 We poppped out on Sunday to attend a fun day in support of the
Soldiers, Sailors, Airmen and Families Association (SSAFA)
organised by
Predator Motorsport
. It was a fantastic day out with plenty going on and all in aid of a good cause.
There were lots of bike and cars on display round by Predator's building and some of the Welwyn Stags Scooter Club had turned out with some gorgeous scoots. It was good to see them and bump into some old faces. The scooters are something still close to my heart and whilst I sold my Vespa last year (because it was going to be a money pit) the desire to get another Lambretta is still very much alive if only finance would allow, next year perhaps ;-)
Anyway this is a shot of one of the Lammys, an Li125 Special. I was a bit disappointed with the shots I got to be honest but just like the car show I was talking about a while ago with all the scoots being so close together and all the people milling around it's hard to get a good shot!
CM2009