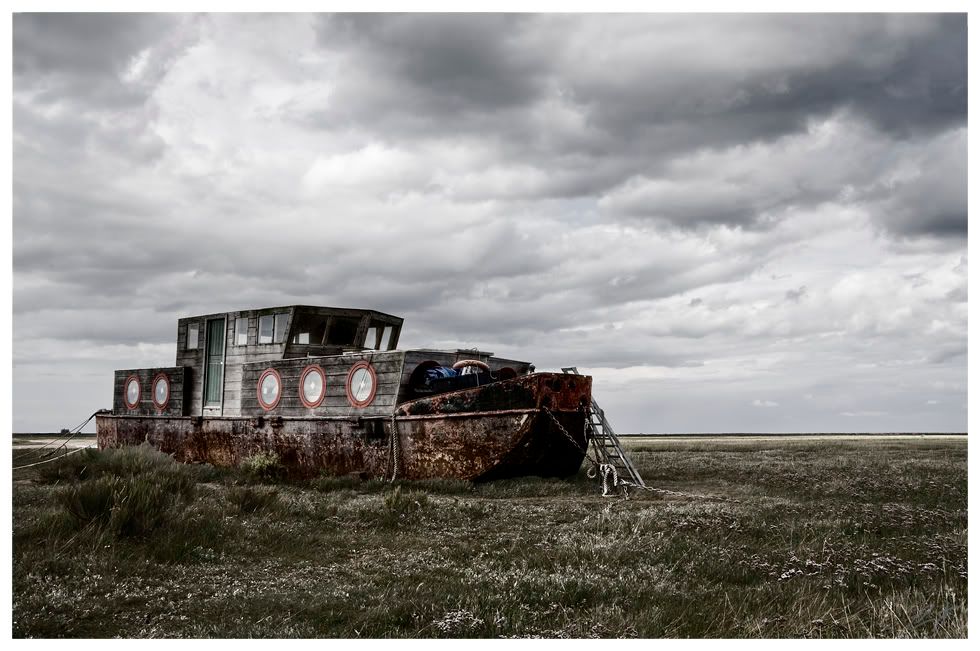 So the government propose to remove hospital parking charges within three years?
Wow, well done Gordy, they'll be back to what they used to be which is free! Honestly having just spent an unscheduled trip to the hospital A&E this evening and having to park outside some distance away because I had no cash on me it can't come soon enough. I do hate the way they talk as if they're doing us a big favour by giving us back what we had in the first place!!
Back on Blakeney Marsh today and another boat. Not left abandoned this time though, this one appeared to be someone's home and despite being high and dry when I was there I guess that all the ropes and chains mean the tide gets up here at some point.
Let me know your thoughts as always.
CM2009