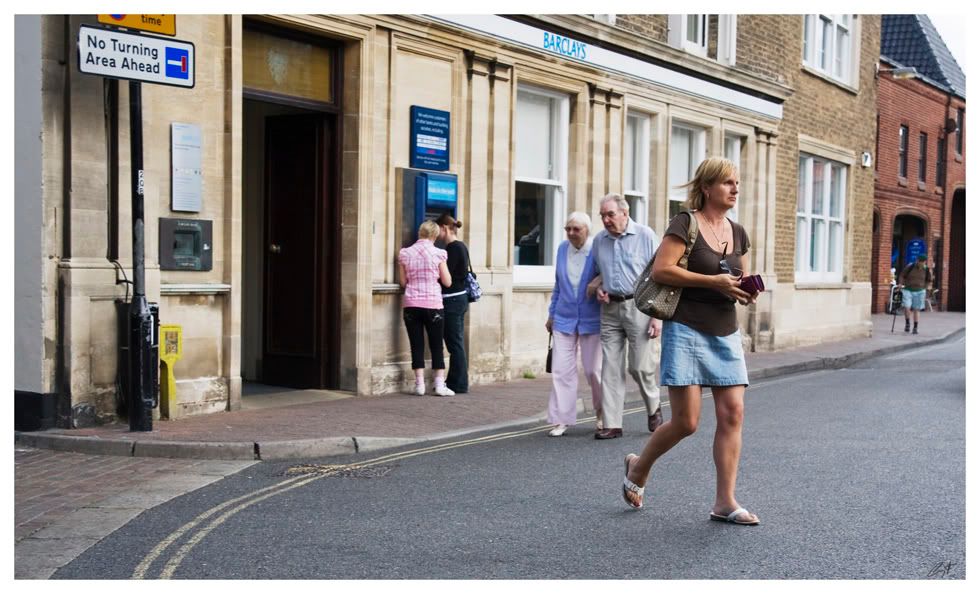 A little later than planned here's the street shot I promised last time out.
I've really not had the time for posting and indeed comments so apologies to you if I haven't got around to your blog the last few days. I have far too much on the brain so I must confess I just took an evening off, perhaps that's not the right approach, who knows, I just needed to switch off for a while.
I realise that street stuff isn't everyone's cup of tea but I saw it, shot it and liked it. Let me know what you think, good or bad.
CM2009