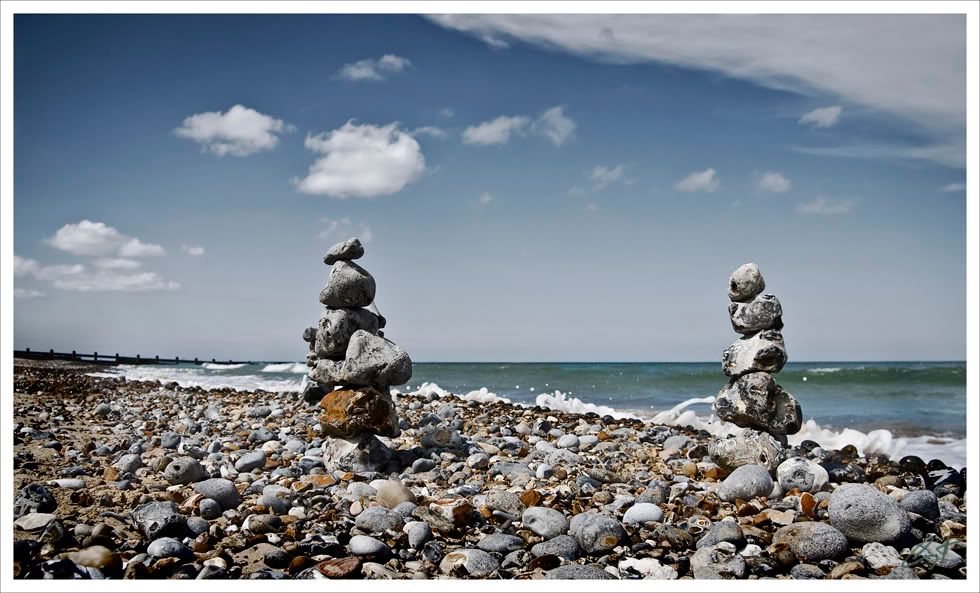 A bit of a washout weekend really.
A silly reoccurring dream saw me awake at stupid o'clock on Saturday morning and at work at just gone 6am. Then home to my ill wife and felt a bit rough myself (thanks Jo for sharing with us ;). Had lots planned for today but with one thing or another I seemed to accomplish very little!
Another shot from along the Norfolk coast then, just walking along the beach and came across these. Not much more to say about it really.
CM2009