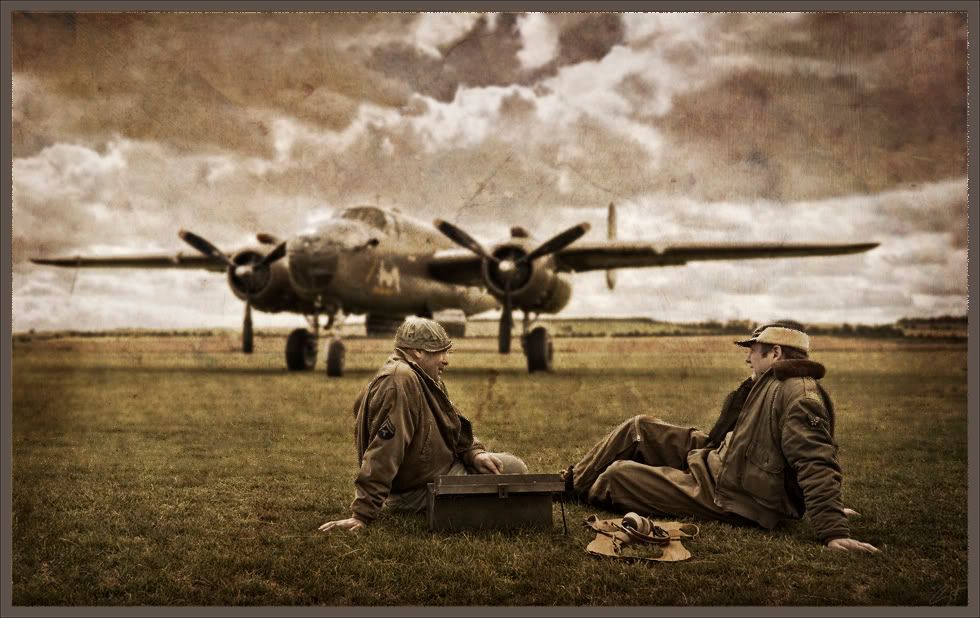 We've just arrived back from a HAG BBQ. For those of you who don't know what that is it's a combined Hen and Stag do. So I would just like to say thanks to Hilary and Jeff for inviting us, it was great to see you and meet everyone. Good luck for monday, good job the best man has a couple of days to recover!! :)
On another serious note I've just read some terrible news, fellow blogger/twitter/facebook friend Tammy Warren has had a fall from her horse and as I write is being flown to hospital. Those of you that know her either personally or, as I do, through her blogs A Cricket In The Garden or Standing Still please hold her and her family in your thoughts and prayers. My thanks to Marcel for letting us all know and keeping us informed too.
The image is again from Flying Legends but I guees the title has a double meaning today and I hope Tammy is ok and ship shape again very soon.
You can see the original version
here
by the way.
CM2009