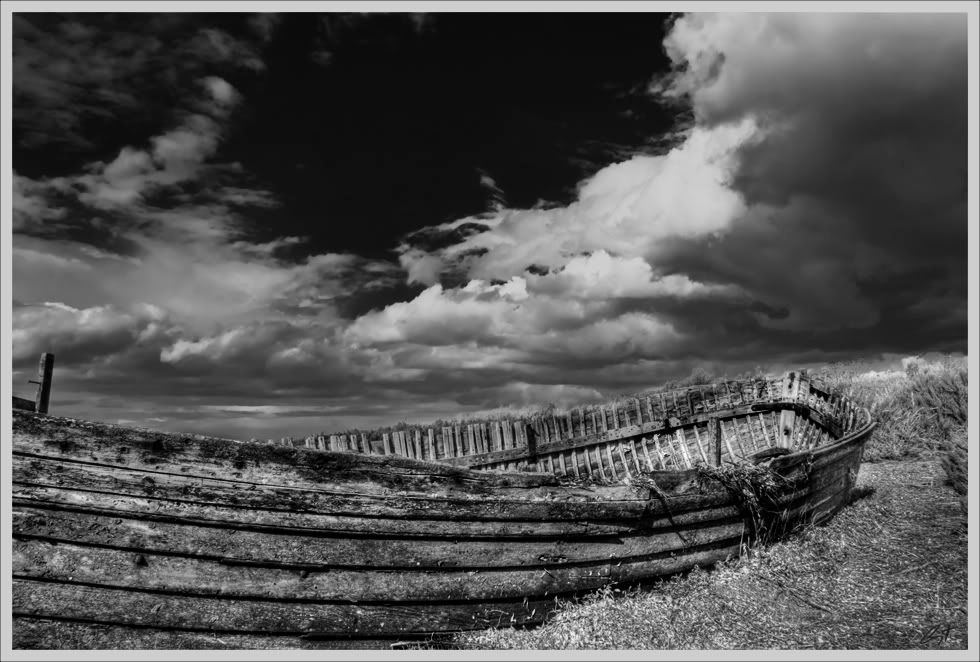 Well I'm back from my hols then but still another week off of work :)
We had a great week, superb weather and far too much food and drink. My shutter went off an insane amount of times, so many I'm not sure I wish to type it for fear it may become more real!
So you'd have thought it would have been easy to find something to post but you'd be wrong. I have deliberated over various shots yesterday evening and most of today. Whenever I shoot and review stuff at home there's always something you wish you had done differently. I guess that in some ways it's a good thing, you keep pushing yourself to improve but it's frustrating all the same, especially when it's not easy to go back for another shoot.
This shot was taken at Blakeney, I spotted this wreck from some distance and knew I had to get over there, after walking quite some distance I realised the ground was far too marshy to cross and I had to double back, ho hum. I wanted to get lower really and did manage it a couple of times (I may post one or two more of this) but the ground was so boggy you have to be careful where you trod let alone lay down.
Let me know your thoughts as always.
Oh and the title, I think you have to have grown up in the 70's in the UK to know......
CM2009