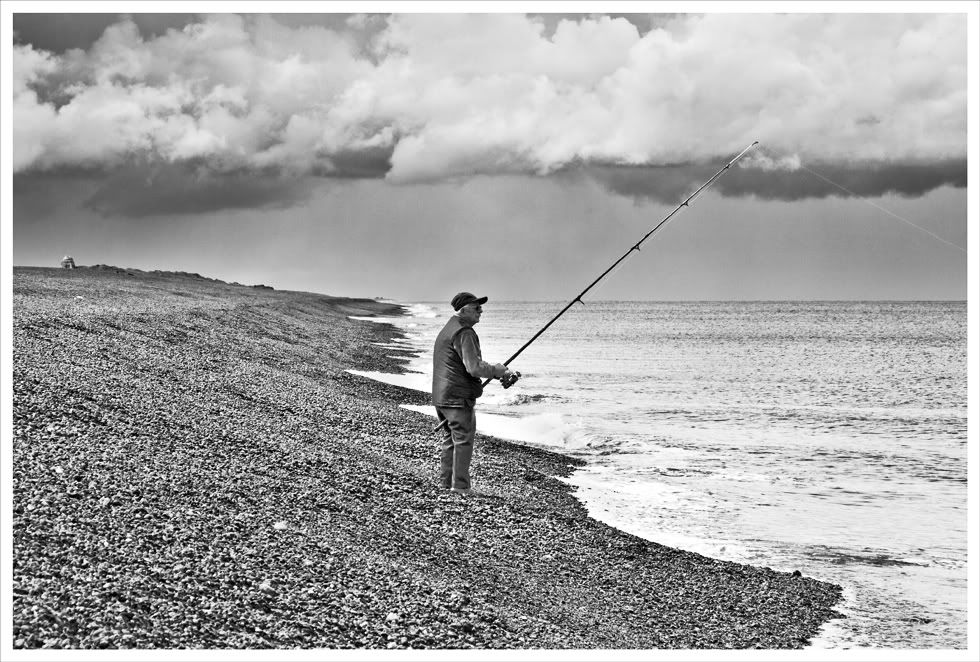 Well it's been a few days since I last bored you with one of my holiday snaps and I don't have much else at the moment so here's another!
After visiting an attraction that promised much and delivered very little I went for a drive along the coast. Seeing a sign for parking just behind the beach I took a turn off the road and went to take a look. It was literally a shingle car park and one guy with an old 2CV van selling (rather good) coffee and doing a roaring trade, good for him.
This was shot looking east towards Wells and Blakney (my old school chums should remember Blakney Spit very well as we had to walk it on a field trip, remember?). So feeling bold I took a shot or two of this old fella who turned up with his rod out of nowhere.
CM2008